How to make your garden social in 5 steps!
If you're one of the lucky ones with a garden attached to your property, it would have been very useful during the pandemic when outdoor socialising was the only way to see our friends and family. Many people invested in making these spaces beautiful, and often found ingenious ways to make them comfortable for their visitors. Plants, seating, firepits, chimeneas... they all got a lot of exposure in the last few years. And once we got a taste of how lovely it is to spend time outdoors, we didn't want to stop.
Many of us now spend more time outdoors socialising, cooking and exercising, so if you're behind on this trend, here are five points to make your garden make more sociable. 
1. Create a Focal Point
No matter what outdoor space you're working with, there is always room for a central point of focus. Whether it's a comfortable seating area, a wall overflowing with vines, a water feature or a swinging hammock - an eye-catching feature will assist you in grabbing your guests' attention.
The easiest and, in our opinion, the most effective focus point is an outdoor burning appliance. Firepits, chimeneas, outdoor burners, you name it - your guests will love them, plus you can keep warm on those chilly evenings and entertain all through the year. Even if you only have a small outdoor area, the appliances are still a must if you are to be the top entertainer, and you can get all of the above in a variety of sizes. 
Here are our recommended garden focal points:
Firepit:  Firepits are ideal for creating an al fresco lounge space – an extension of your home where you can relax, socialise and even cook. Like indoor wood burners, firepits provide the focal point for an outdoor sitting area, and what's best, you can even cook your evening meal on them! Check out firepits here.
Chimeneas: Chimeneas are an excellent addition to your garden or home exterior. These products aren't just attractive but also practical, offering a consistent heat source at almost any time of year.
Outdoor Woodburners:  Similar to your good and trusty indoor woodburner, these appliances are great for keeping the chill off and make a fascinating centre piece. In the same fashion as your indoor woodburning stove, outdoor woodburners also have flues to ensure you're any smoke is directed upwards. However, you should still make sure you are using the correct fuel that is below 20% moisture to make sure it's not affecting other and polluting the environment. For more information on this, go to this blog.  
Log Store: Not only do logs store provide practicality storing your kiln dried logs, but they also look rather lovely and can make an excellent focal point. Whether you position it next to your pizza oven or outdoor kitchen or have it near the entryway, your log store will stand proud and look great and keep your wood fuel at its best for longer.
2. Create an alfresco dining area
To avoid the inevitable dashes in and out of the kitchen – and interrupted conversations – while barbecuing, a fully functioning outdoor cooking area could be worth looking at if you entertain a lot. And what's best, you can completely customise your outdoor kitchen based on the size of your garden and budget.
Features like weather-resistant cabinetry, pull-out bins, grills, built-in pizza ovens and prepping area can all be scaled up or down in size to make sure you make this space as dreamy as possible. Just consider that the position of the sun will change and different points in the day, so take extra care when figuring out the orientation of your kitchen space.
However, we're not experts on this matter, so to give you the best advice possible, we turned to Heart Smoke & Soal, the creative outdoor living specialists. Take a look at what they had to say here.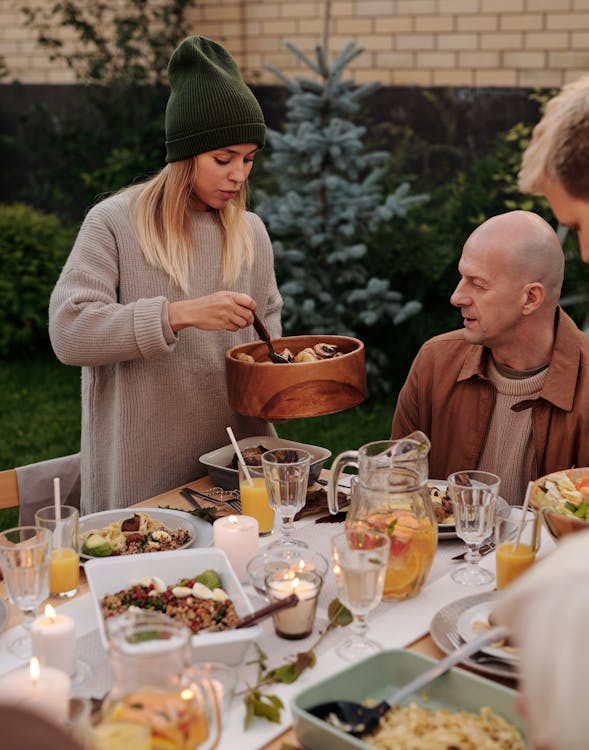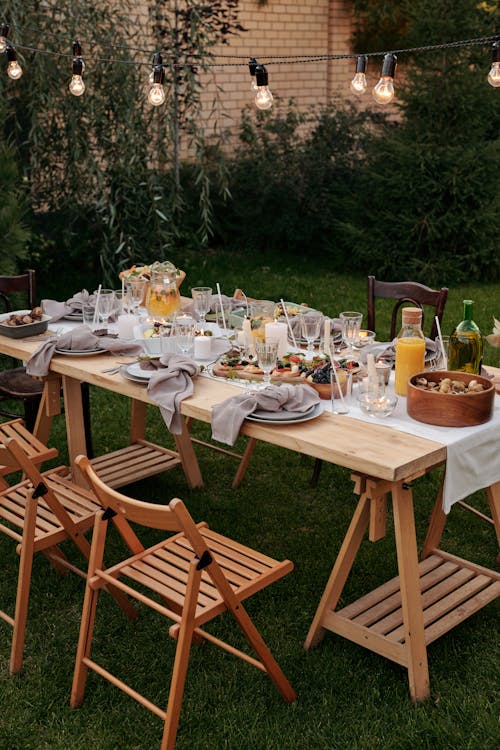 3. Prioritise Seating
You don't want to have all your guests around without a space for them to sit comfortably. Seating, seating, seating - prioritise seating. Why not create a dedicated outdoor seating area to ensure your garden is a comfortable place to linger? If this doesn't tickle your fancy, fold-up chairs and sun loungers will work a treat and can be easily packed up if the great British weather prevails. 
4. Make it cosy
Ok, you've got your seating and focal point, but now it's time to add that personal touch. Blankets, fairy lights, cushions, table covers or outdoor ornaments, you name it, if you like it - put it in your garden. Old wellies are the perfect plant pot (just make sure you pierce some holes into them for drainage!)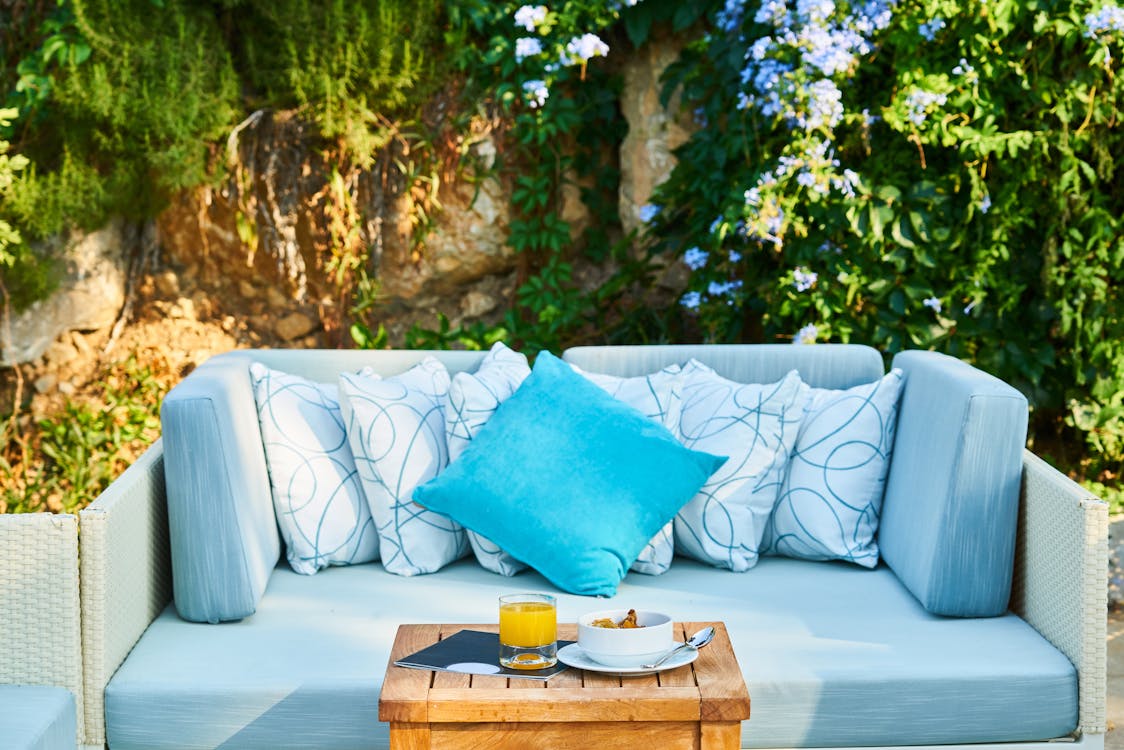 5. Lighting
You've created your garden of dreams and have everything you could have imagined, but the only trouble is that you can't see it in the evenings. Why go through all this trouble to struggle to see your beautiful garden when the sun goes down? We recommend hanging fairy lights on the wall or garden lights near the path to address this issue. There are also a variety of solar powered lighting options to choose from which will save you from using the electric. 
Certainly Wood Tip to the Most Aesthetic Garden:
Logs, of course! Not only are logs practical, especially with an outdoor burning appliance, but they look amazing stacked up. We recommend storing your kiln dried logs in a log store to enable your firewood to keep at its best for longer; however, if you're purely doing it for the aesthetic, why not stack some up against a wall and make it a feature?
You cold also use them to hide away unsightly areas as well as creating a home for wildlife.
Here are some ideas to inspire you: