9 Campsites for a Weekend Getaway (2023)
Spring is well and truly on its way and people are now thinking about the holidays to come. To provide some inspiration, we've written about 10 of the campsites we supply, where campfires aren't just permitted, but positively encouraged. 
Top of the Woods
Top of the Woods is a magical place with enough freedom and space to let you reconnect with nature, family and friends. Located close to the Pembrokeshire National Park and the Ffynone Woodlands, it combines remote beauty with access to wild beaches, castles, woodlands and wildlife. Their glamping options include huge eco boutique Safari Lodges, Pioneer Camps, Nature Domes and Meadow Camping for a 'back to nature' experience without compromising space, comfort and luxury​. It is the perfect place to enjoy slow living, to relax and to escape.
Campfires are a must when you go camping or glamping and Top of the Woods have worked with Certainly Wood for 4 years as they love the fact our wood is sourced from sustainably managed forests. 
Choose from camping in the apple orchards where campfires are positively encouraged or one of two yurts that feature wood burning stoves.
Located in the heart of Herefordshire, the farm offers breakfast and takeaway food in the evening too. There's a licensed beer garden and a communal area with a fire bowl, giving visitors a lot of choice on how to spend their time.
Fires are part of their whole ethos and for people to have a campfire to sit around, keeping away the chill of an evening socialising and eating – all a big part of the camping experience. Only down the road from where we produce our British kiln dried logs, we're proud to say many happy camping nights have been spent at the Byecross Campsite. 
The Wildings
Located right in the centre of the Cotswolds, The Wildings is a family-run, eco-friendly and ethical glamp/campsite, which offers its visitors a choice of many accommodations to fit all needs. Your options include beautiful yurts, stunning pods, unique bell tents or the option to pitch up your tent. 
They pride themselves on sourcing everything they can from all the best places (including Certainly Wood) and always try to support their local community. Kim along with her husband Angus are incredibly passionate about The Wildings and will always do their utmost to provide visitors with the best camping/glamping experience.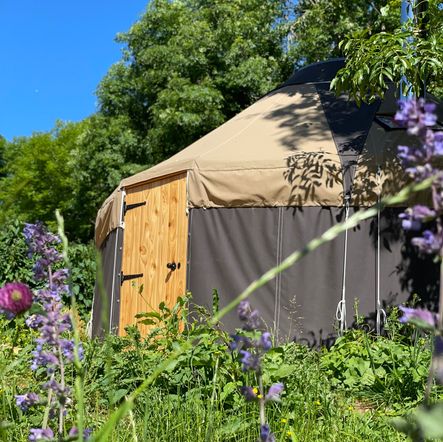 Kingsdown Campsite
Situated on the top of The White Cliffs, Kingsdown Campsite offers visitors a truly memorable camping experience. Sea views, access to the beach and golf courses, pubs just a short walk away and village shops are all luxuries expected when staying at Kingsdown. Whether you attend on your own or with a group of people, you will always be greeted with a smile and have access to their modern facilities and accomodations and best of all - campfires are allowed!
Caffyns Campsite
Caffyns Farm is a popular glamping and camping site, situated in Lynton, North Devon. Providing boutique and unique camping & glamping holidays, Caffyns gives you the space and freedom to not only reconnect with yourself but also with nature. The seclusion, space and views are unparalleled and create a stress-free and relaxing atmosphere, perfect for couples, individuals and families.

Caffyns is less than a 10-minute walk from Lynton and Lynmouth and near all the North Devon towns, tourist attractions and beaches. Days out are never afar and there is always something for the family when down at Caffyns. Caffyns provide activities such as horse riding, cycling, BBQs and walks & hikes around their acres of tranquil countryside.
Woo Woo Campsite
Woo Woo Campsite is situated in Sussex and is an amazing place for all to enjoy and is a perfect getaway for families or even a bit of peace and quiet for yourself. Whether you brave camping or opt for its more glamorous counterpart glamping, this place will leave you with unforgettable memories. 
Similar to us, Woo Woo campsite believes going camping and not having a campfire is bonkers so on-site expect to see many safe environments to hold the perfect campfire.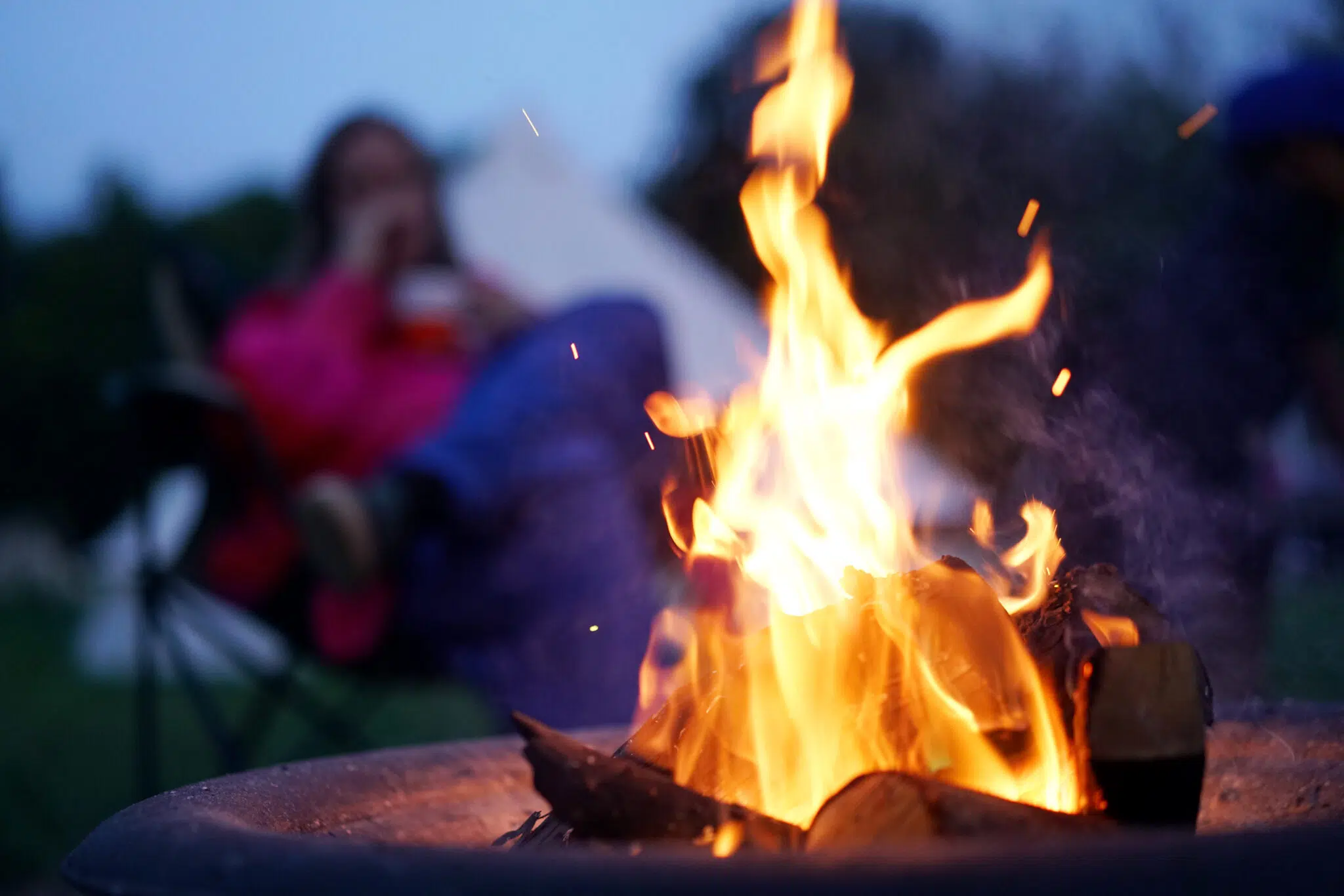 The Forge
Based in the beautiful North Wales countryside, The Forge offers a unique off-grid glamping venue for retreats, events and adventure holidays. Offering a variety of accommodations such as their Bluebell Corner Gyspy Caravan, their Berwyn bell tent which sleeps up to 8 people or their Idris with beautiful views of Snowdonia, you are sure to get the perfects night's sleep with the most fabulous view.
In all of their accomodations, you are able to keep warm and light a fire, whether that be in one of the provided firepits or log burners or a good old campfire.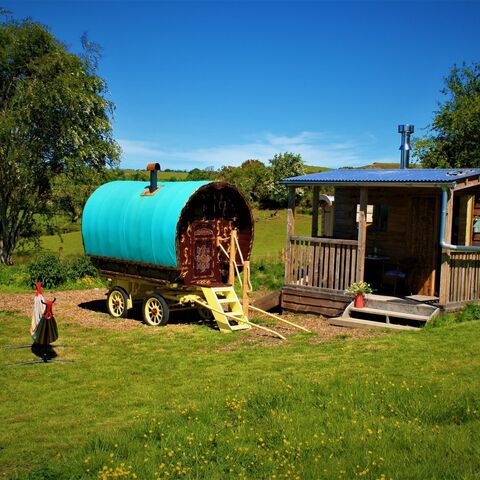 Even Load
Even Load is all about luxury. The best views, the best accommodations and of course the best wood! It is hard to convey the beauty and charm of this campsite which is situated on a working farm in the Cotswolds. Each of their 6 Wigwams is situated in the old ridge and furrow fields, with each offering spectacular sunset views of Adlestrop Hill. There are more than enough activities to do here and in the surrounding areas, some include horse riding, picnics, fishing or scenic walks. Some of the lodges are fitted with log burners which will keep you nice and warm overnight and create the most perfect atomosphere in the evenings. 
Glentress Forest Lodges
If you're looking for a short stay in Scotland, then take a look at Glentress Forest Lodges. Located next to the world-famous 7 stanes mountain bike trails at Glentress Forest, Glentress Forest Lodges are on hand to offer the most unique short stay in Scotland. All pods are equipped with heating, BBQs and free firewood meaning you'll be sure to have a cosy stay.